INNVIN Projekt Meeting in Brüssel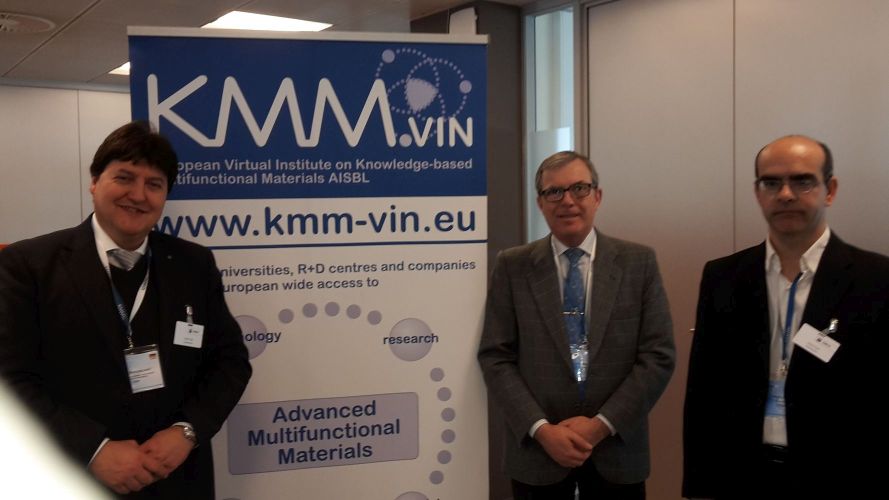 Prof. Boccaccini nahm am 23. Januar 2015 am letzten Treffen des EU Projektes: "Innovative Materials Solutions for Transport, Energy and Biomedical Sectors by Strengthening Integration and Enhancing Research Dynamics of KMM-VIN" (INNVIN) in Brüssel teil. Unser Lehrstuhl ist ein außerordentliches Mitglied des European Virtual Institute on Knowledge-based Multifunctional Materials AISBL (KMM-VIN). Prof. Boccaccini ist einer der Koordinatoren der Arbeitsgruppe "Biomaterialien". INNVIN war ein erfolgreiches CSA Projekt im Rahmen des EU 7. Framework Programms.
Auf dem Bild: Prof. Boccaccini mit Dr. A. Moreno (Instituto de Tecnología Cerámica, Castellon, Spanien) und Dr. P. Egizabal (Fundación Tecnalia, Donostia-San Sebastián, Spanien), Partner im KMM-VIN.