Studentenerfolg am Imperial College London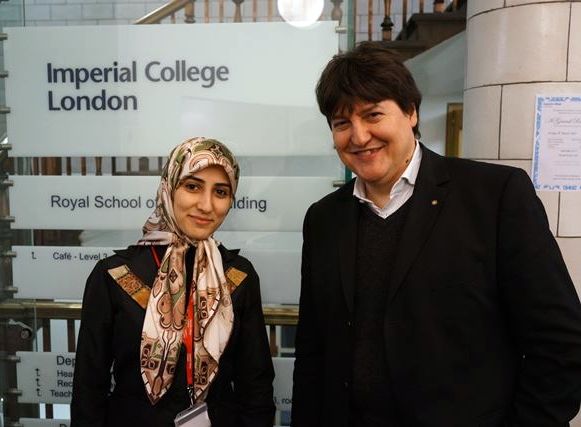 Fatemeh Pishbin und Decheng Meng haben ihre Doktorarbeit am Department of Materials, Imperial College London, UK, erfolgreich bestanden.
Der Titel der Doktorarbeit Fatemehs lautete: "Development and Characterisation of Bioactive Coatings Based on Biopolymer and Bioactive Glass Obtained by Electrochemical Means", ihre Betreuer waren Prof. Mary P. Ryan (Imperial College) und Prof. Aldo R. Boccaccini.
Dechengs Promotionsthema war: "Glass-ceramic scaffolds with tailored surface topography and addition bioactive functions for bone tissue engineering", seine Betreuer waren Prof. Peter D. Lee (jetzt an der University of Manchester, UK) and Prof. Aldo R. Boccaccini.
Wir wünschen Ihnen viel Erfolg für ihren weiteren beruflichen Werdegang. Beide sind auf den Bildern mit Prof. Aldo R. Boccaccini zu sehen.