Prof. Boccaccini: Gastredner in San Diego, USA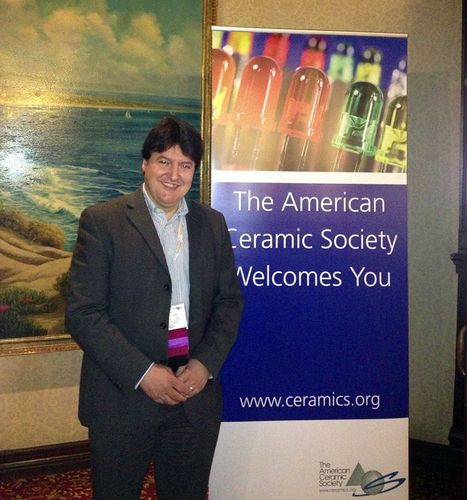 Prof. Boccaccini hielt eine Rede zum Thema "Bioactive glasses exhibiting controlled therapeutic ion release for bone regeneration" im Symposium 24: Nanostructured Bioceramics and Ceramics for Biomedical Applications, auf der PacRim 10 Conference in Ceramic and Glass Technology, die in San Diego, USA, vom 2. bis 7. Juni 2013 abgehalten wurde. Prof. Boccaccini war auch Mitorganisator des Symposiums "Glasses and Ceramics for Nuclear and Hazardous Waste Treatment" auf der PacRim 10, auf der er das Paper präsentierte: "Progress in the development of glass-ceramics from silicate waste focusing on functional materials". Es ist ein Beitragspaper in Zusammenarbeit mit C. Rama Krishna Satish und Dr. Enrico Bernardo (Universität von Padova, Italien), im Rahmen des Glacerco ITN EU Projektes.
Prof. Boccaccini wurde auch eingeladen, um an der Universität von Californien, San Diego (UCDS), Department of Mechanical and Aerospace Engineering am 5. Juni, wo er den Vortrag hielt: "Bioactive Nanostructured 3D-scaffolds for Bone Tissue Engineering".